The ATS Team represents the cutting edge of live entertainment television.
The ATS Team represents the cutting edge of live entertainment television. In addition to working with producers to bring their concepts and visions to reality, we are constantly coming up with ideas that no one has thought of yet. Making the magic happen often means we dream up some idea, no matter how silly, then start to imagine how we can bring it into development and then production.
We work with producers to create a budget that works for both sides and assures that the project will look good on camera. Often this involves a lot of teamwork and trial and error, but in the end we are always successful.
Many times, concepts for shows are developed in-house, such as THE ULTIMATE BEASTMASTER, Netflix's first unscripted reality-competition series in which we developed an obstacle course themed from a monster. Each obstacle represented moving through parts of the beast - the stomach, esophagus, tail, and many more - covering over two football fields in length, eight stories high, and 4000 tons of steel. This produced one of the toughest challenges to be seen. It's a small example of taking a concept drawn on a napkin and bringing it to reality.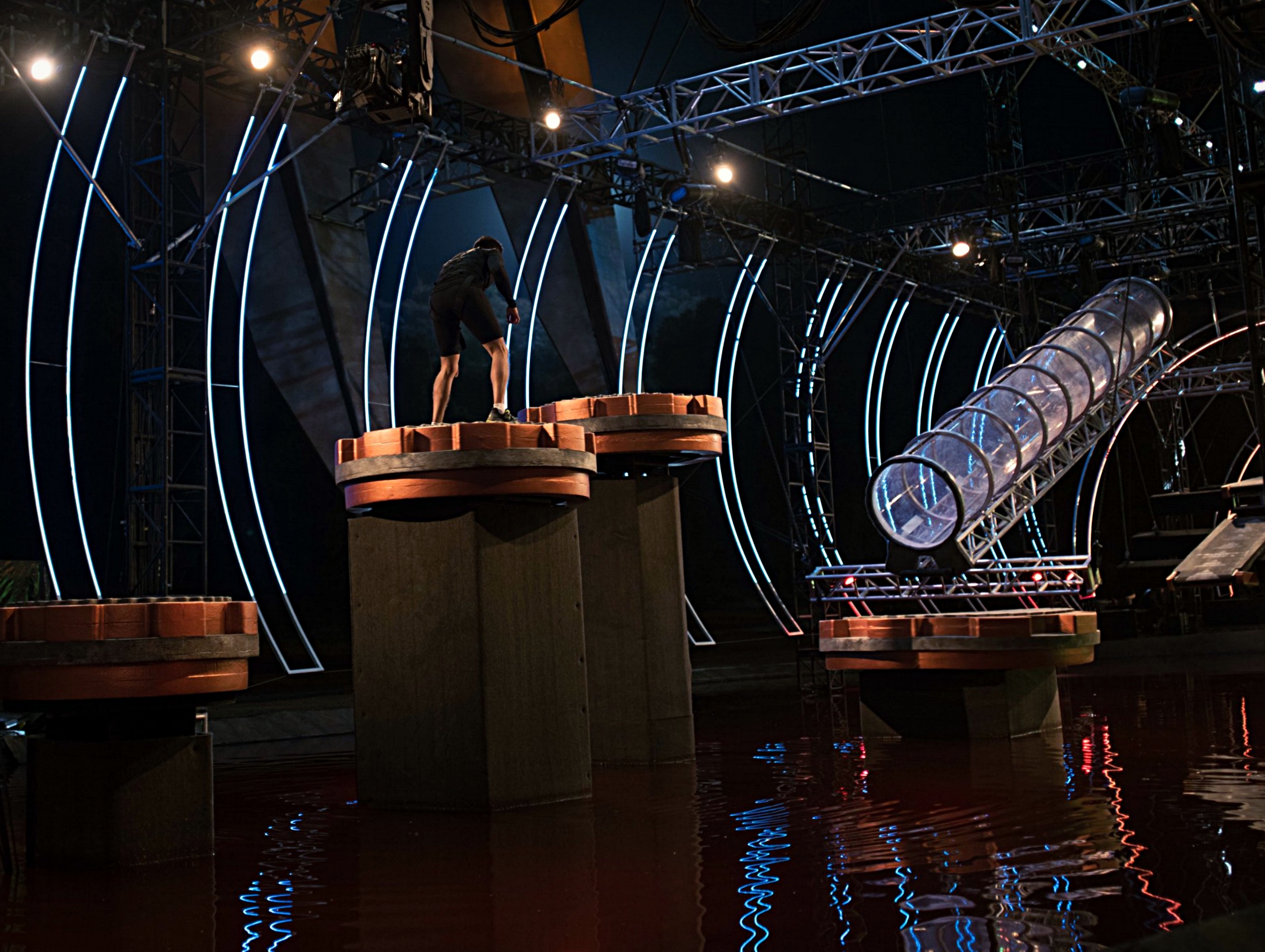 Netflix's first unscripted reality competition series taken from a napkin drawing to reality.
It's not just brand-new projects that The ATS Team undertakes. We are always willing to partner with an established brand to create a new experience. In 2017, we offered our services to arguably the most popular entertainment in America: the NFL. In 2017, The ATS Team traveled to Orlando to create the PRO BOWL SKILLS COMPETITION.
Or take brand new series like Million Dollar Mile and The Titan Games featuring Dwayne Johnson and Tim Tebow. Shows which started from conceptual pitches and while working alongside producers, execs, and networks alike, we were able to see the initial concept move to filming and release.
NBC has partnered with Dwayne Johnson and Dany Garcia to produce a new large-scale physical competition series, "The Titan Games," FEATURING DWAYNE Johnson.
In this unprecedented television event series, contestants have the chance to win $1,000,000 every time they run the Million Dollar Mile. Standing in their way is the most challenging course ever designed and a group of elite athletes with one mission: to stop the contestants from winning the money at all costs.
The ATS Team's in-house art department is always able to offer a 3-D graphic design render to producers so they can visualize the concept. This crucial step helps everyone stay on schedule and budget.

We pride ourselves in being successful to develop entertainment and shows from a simple concept as well as meeting the requests that other production companies need for our unique skillset.
ADDITIONAL SERIES DEVELOPMENT